Kudzu will be able to produce a wide variety of products, including vape cartridges, edibles, tinctures, oils and ointments.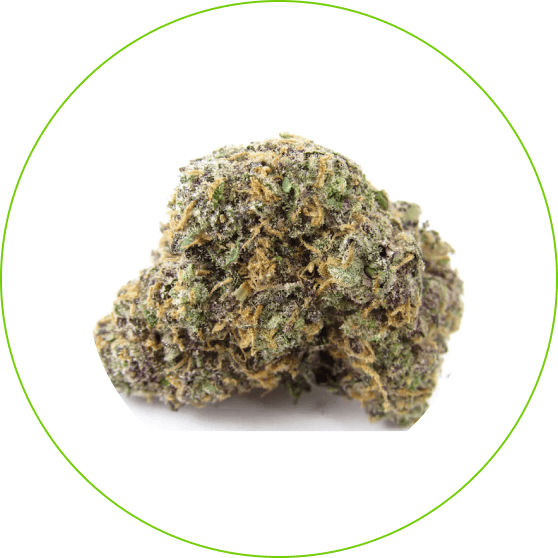 Zoap is a hybrid weed strain made by crossing Rainbow Sherbet and Pink Guava #16. If you're on the hunt for a high-powered and well-balanced hybrid, Zoap is the perfect choice for you. This bud has a high potency level and head-spinning effects that will leave you flying for hours on end. You'll feel the effects hit you almost as soon as you exhale, lifting your mental state into one of pure euphoria that is free of any negative or racing thoughts. You'll feel a tingly sense worm its way into your brain, leaving you feeling unfocused and giggly yet totally eager to carry on conversations with those around you. A relaxing body high accompanies this heady lift, leaving you slightly couch-locked although not fully sedated. In combination with its super high 25-26% average THC level, these effects make Zoap a great choice for treating conditions such as depression, chronic stress, appetite loss or nausea and chronic pain. This bud has a sweet and sour fruity citrus flavor with a lightly earthy cherry exhale. The aroma is of freshly picked cherries, sharply sour citrus and a touch of light earthiness. Zoap buds have dense and heavy rounded dark olive green nugs with dark purple undertones, thin amber hairs and a coating of frosty, dark purple-tinted crystal trichomes. Zoap won "Best Overall" trophy at the Zalympix Championship 2022. 

Sherbanger #22 aka "Emmitt Smith"
Legendary Sherbanger #22, aka Emmit Smith, a diamond pulled from the genetic cannabis pool of potential by NorCalsGardens. This plant is known for its super exotic color and its unique blueberry gas nose. The terpenes are the most distinguishable and sought after part of this plant. It has sweet blueberry nose with a hint of gassy OG that translates directly into the smoke. This is a favorite among many of the connoisseurs in the industry that have been lucky enough to try it.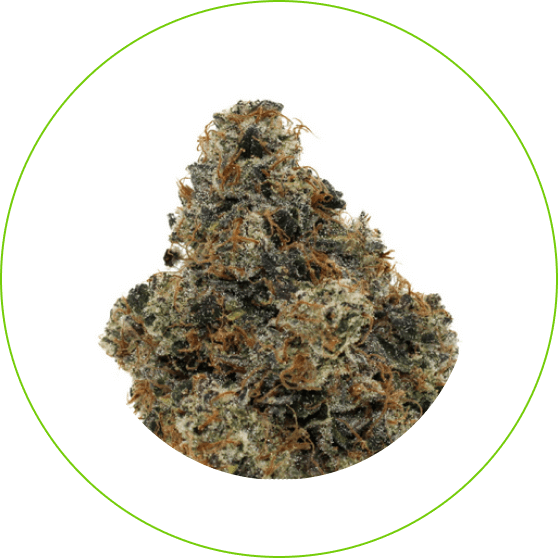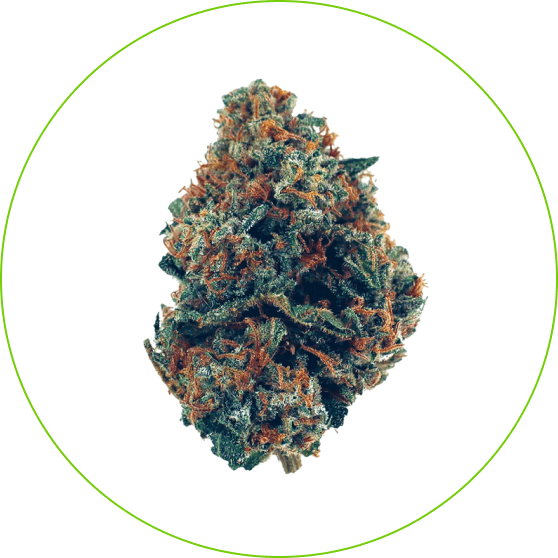 Zkittlez, also known as "Skittles," "Skittlz," and "Island Skittles" is an indica marijuana strain bred from a mix of Grape Ape and Grapefruit that is crossed with another undisclosed strain. This candy-flavored strain was bred by 3rd Gen Family and Terp Hogz. Zkittlez won 1st Place at the 2016 Emerald Cup and has placed in several Cannabis Cups in San Francisco and Michigan. This strain features chunky colas that explode in a spectrum of light green hues and emit a sweet, tropical blend of fruit flavors. The effects of Zkittlez are calming, leaving consumers focused, alert, and happy while relaxing the body to help unwind any time of day. 

With rare genetics and a flavor that's hands down delicious, Honey Bananas by Elemental Seeds is quite possibly a perfect hybrid. Created by crossing Strawberry Banana with Honey Boo Boo, it's a great strain for the middle of the day when you need a sweet treat. 
Depending on your particular variety, Honey Bananas might be mellow and perfect for a first-time smoker or could come in hot and heavy with THC levels that are ideal for experienced users. Since percentages range from 15% to 22%, it's really anyone's guess. What's for certain, however, is the banana, honey, and candy flavors and scents that accompany these sticky spade shaped nugs are to die for. Light amber hairs are offset by resin that's almost like syrup. 
As any good hybrid will do, Honey Bananas gives users a taste of both indica and sativa effects, providing an hours-long high that will take you through the evening into bedtime. A creative euphoria begins your experience, prompting you to become slightly motivated with a downright cheery attitude. Get some tasks done now if you can, because before long you'll become rather sedated and hungry. Keep your snacks close by, and don't be surprised if you wake up on the couch the next morning with food stuck to your face.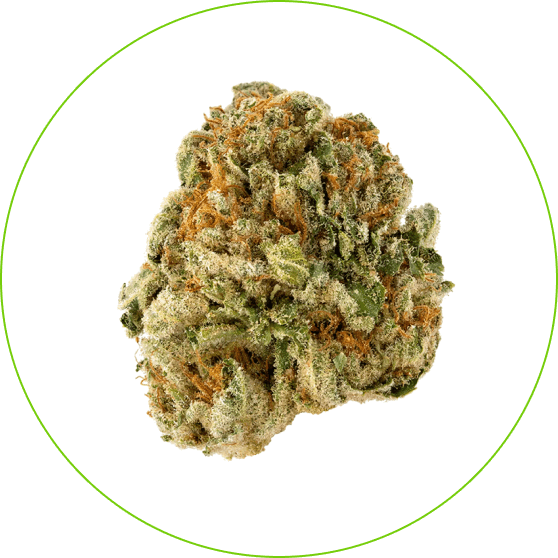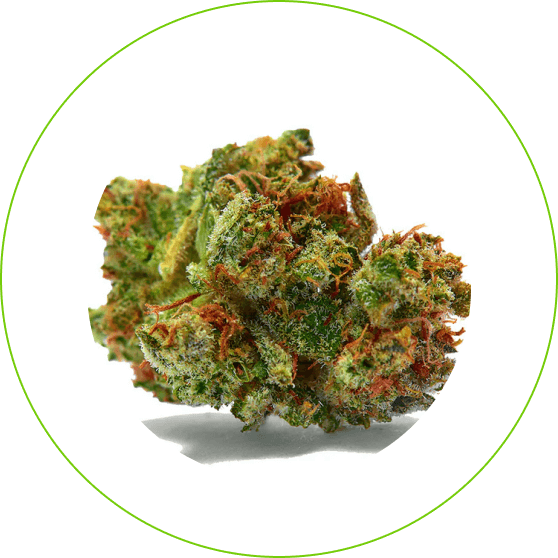 Sour Diesel, also known as "Sour D" and "Sour Deez," is a popular sativa marijuana strain made by crossing Chemdawg and Super Skunk. Sour Diesel effects are dreamy, cerebral, fast-acting and energizing. This strain features a pungent flavor profile that smells like diesel. Medical marijuana patients choose Sour Diesel to help relieve symptoms associated with depression, pain, and stress. Growers say this strain grows best in a dry, outdoor climate and has a flowering time of 77 days. Fun fact: Sour Diesel first became popular in the early 1990s and has been legendary ever since. 

A sativa-leaning hybrid from the Cookies Fam, Guava is a Gelato phenotype. Noted for its fruity and gassy aroma and flavor, this strain is great for anyone with a sweet tooth. Guava was selected and celebrated as a good strain to start the day with, so next time you have a busy Saturday, grab this strain to make it through. 
Arriving as incredibly sticky oversized colas with impressive concentrations of intact trichome gland heads and some premature seeds, this Grape Guava (Regal Grape Tallyman x Strawberry Guava, bred Co) has a memorable aroma of sour-sop, berries, and wafers in the jar. This delectable hybrid begins as woody, fresh strawberry sweetness that settles as a smooth, earthy sweetness accompanied by a fruity pungency and only a touch of harshness, before finally concluding as a creamy, grainy blend of fruit, pepper, and gas. Offering euphoric cerebral effects that transition into physical relaxation and improved appetite before long, this Grape Guava was of above-average potency and will be remembered for its refined fruity flavors.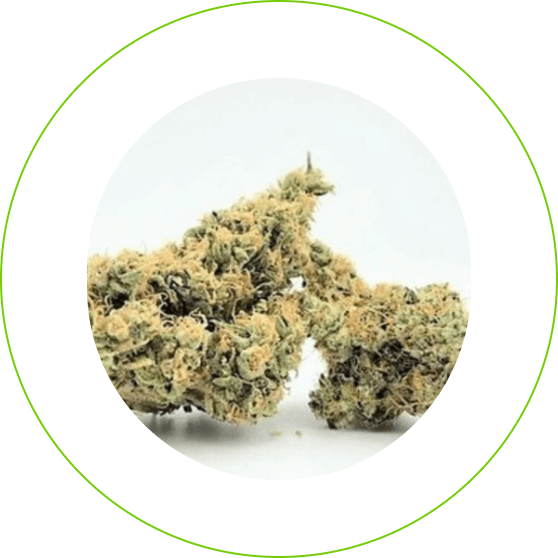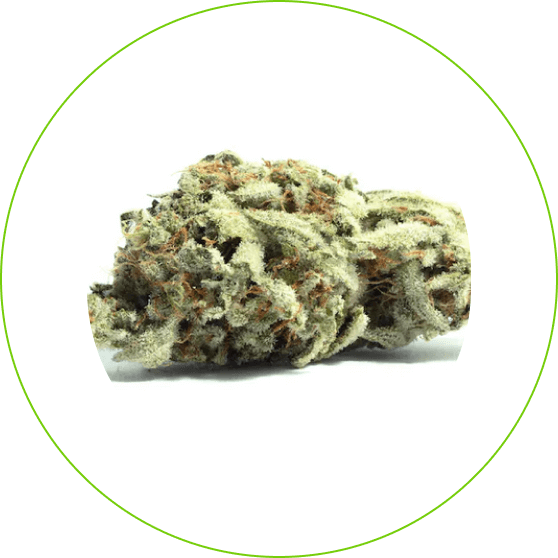 Waiting Game is a sativa-dominant hybrid cannabis strain made by crossing FPOG and MAC. The effects of Waiting Game are believed to be energizing and happy, and eventually mellow out into relaxation. Reviewers on Leafly say Waiting Game makes them feel tingly, euphoric, and giggly. Medical marijuana patients say they buy Waiting Game for help mitigating ADHD and bipolar disorder. The dominant terpene in this strain is terpinolene, with a fruity, minty and skunky aroma. The original breeder of Waiting Game is Capulator. 
A collab between Cookies and Powerzzz Genetics, Gary Payton is a highly coveted hybrid marijuana strain bred by Cookies cultivar and named after the NBA Hall of Famer. Combining the Y and Snowman breeds a potent, flavorful, and colorful strain. It has high amounts of THC and almost no CBD, and middle-of-the-road effects that provide an even-keeled experience.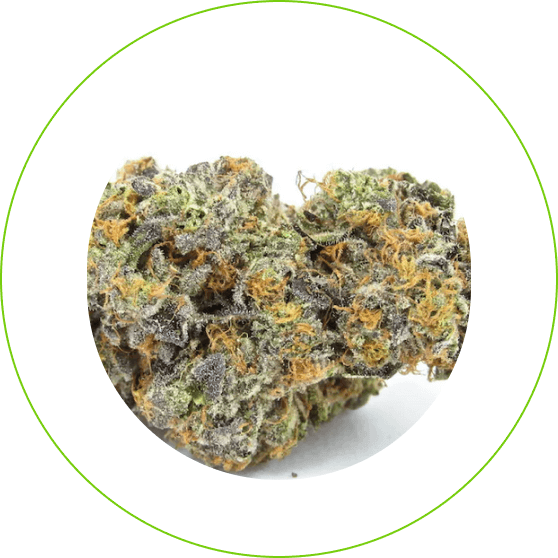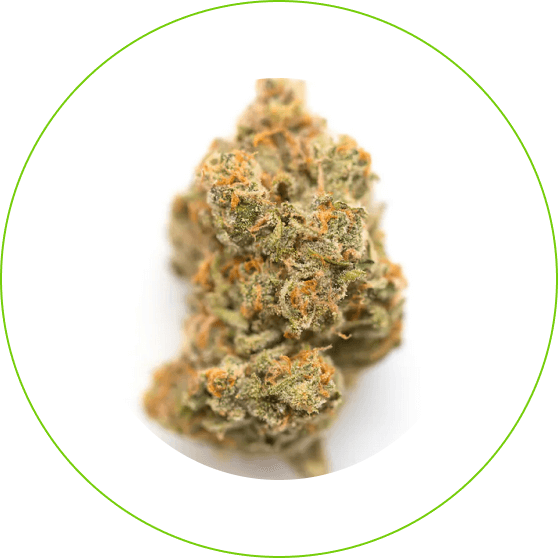 Hash Burger is a slightly indica dominant hybrid strain (60% indica/40% sativa) created through crossing the iconic Han Solo Hash Plant X Double Burger strains. Named for its celebrity parentage and bold flavor, Hash Burger is a great balanced option for any indica lover. This bud packs a sweet yet super spicy lemony hash taste accented by a touch of woody pine and fresh flowers. The aroma is just as delicious, although it does take the spicy level up a notch or five. The Hash Burger high will come burning through a few seconds after your final exhale, working through your brain first before taking on the rest of your body. You'll find your spirits lifted as your mind is filled with a happy euphoria that instantly edges out any bad moods or negative thoughts. A physical relaxation comes next, seeping into your body and leaving you feeling pretty couch-locked and super sleepy at times. Hash Burger is often said to be perfect for treating a variety of conditions including insomnia, depression or mood swings, chronic stress or PTSD and appetite loss. This bud has dense spade-shaped forest green nugs with bright amber undertones, thin hairs and chunky matching trichomes. 

Super Boof is a zingy hybrid weed strain made by crossing Black Cherry Punch and Tropicana Cookies. It has the same chunky, deep green buds as its parents that look wet with silver calyxes. The effects of Super Boof are believed to be intensely relaxing and giggly. Reviewers on Leafly say this strain makes them feel euphoric, creative and focused. Medical marijuana patients say they buy Super Boof for gastrointestinal disorders, depression, and fibromyalgia. Super Boof regularly tests at 28% THC. The dominant terpene is myrcene, which translates to earthy, and cherry notes. The original breeder of the Super Boof strain is California's Blockhead, who named it "Blockberry." Grower Mobile Jay selected a variety and named it Superboof.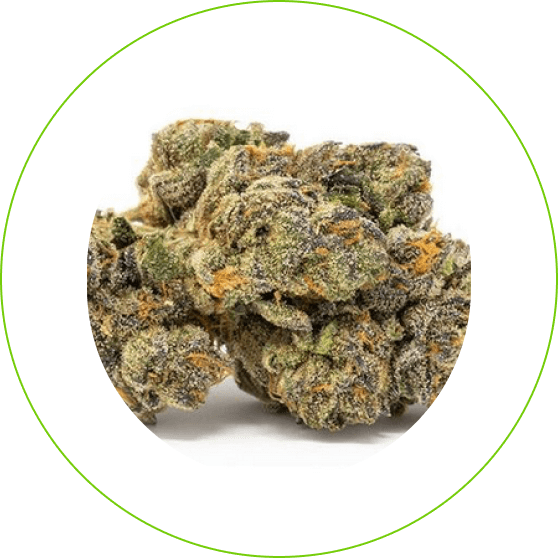 Apples and Bananas is a hybrid weed strain made from a genetic cross between Blue Power and Gelatti. Apples and Bananas is 23% THC, making this strain an ideal choice for experienced cannabis consumers. Leafly customers tell us Apples and Bananas' effects include happiness, euphoria, and feeling uplifted. Medical marijuana patients often choose Apples and Bananas when dealing with symptoms associated with anxiety, depression, and stress. Bred by Cookies and Compound Genetics, Apples and Bananas features flavors like apple, pear and tree fruit. The dominant terpene of this strain is myrcene.  
Trop Cherry (aka Tropicana Cherry, or Cherry Trop) is a modern marijuana strain from Relentless Genetics. Trop Cherry is a cross of Tropicana Cookies and Cherry Cookies f3. Trop Cherry is a stunner in the grow room with an electric purple look. Trop Cherry smells like a dank tangerines and cherry, with a functional daytime high. Relentless Genetics works out of Colorado and also does Rozay, and Frozay. A Trop Cherry took first place in a Michigan Cannabis Cup in 2022.